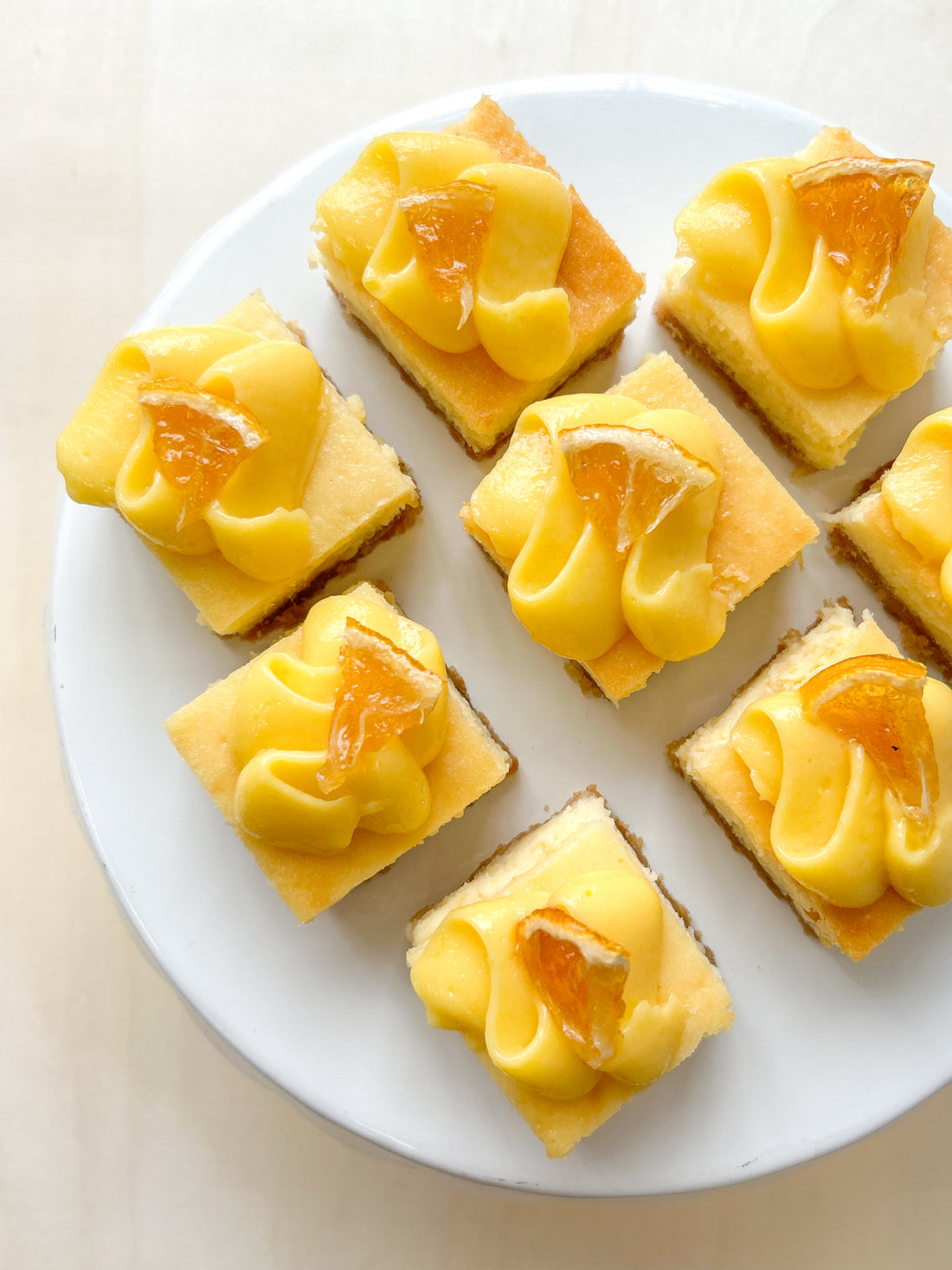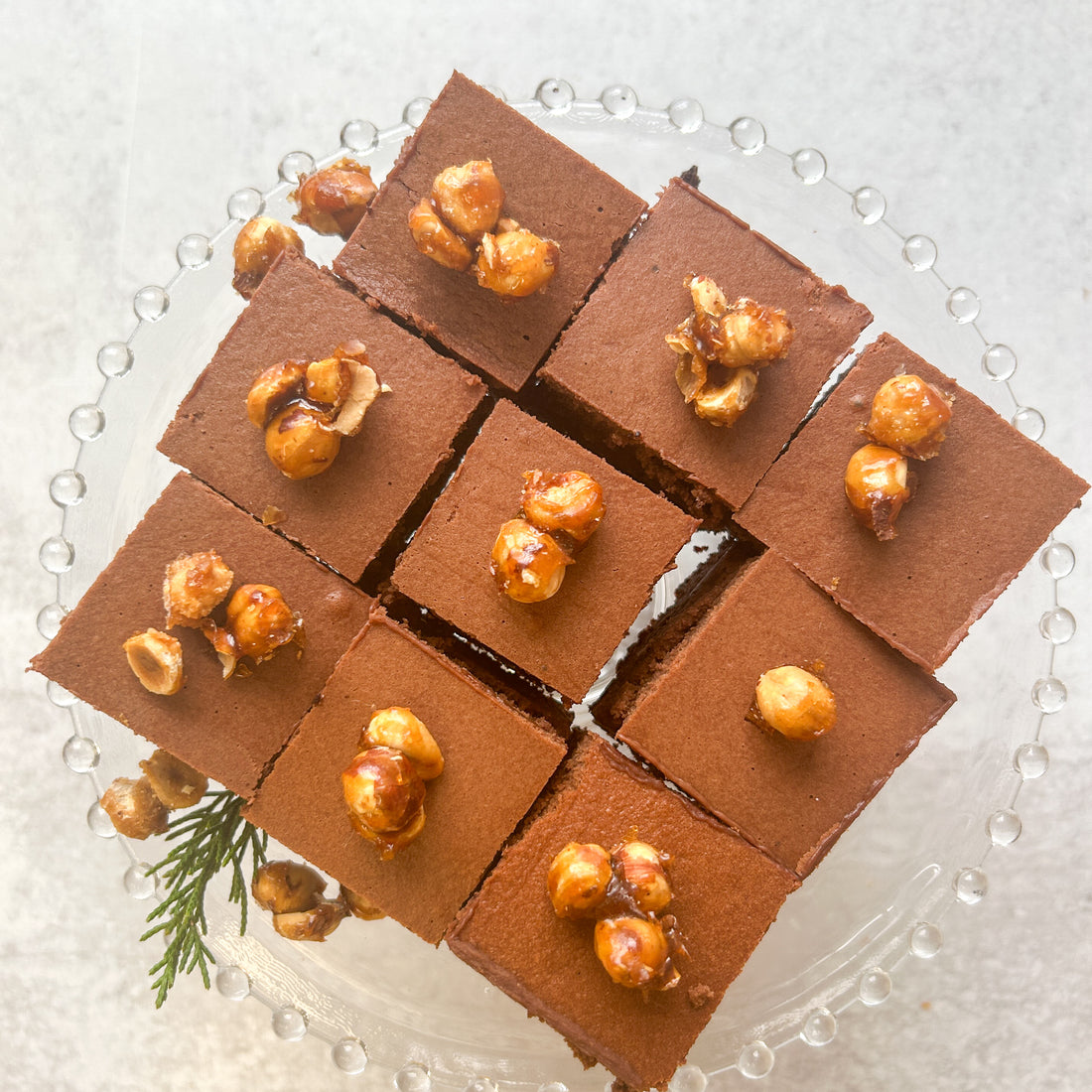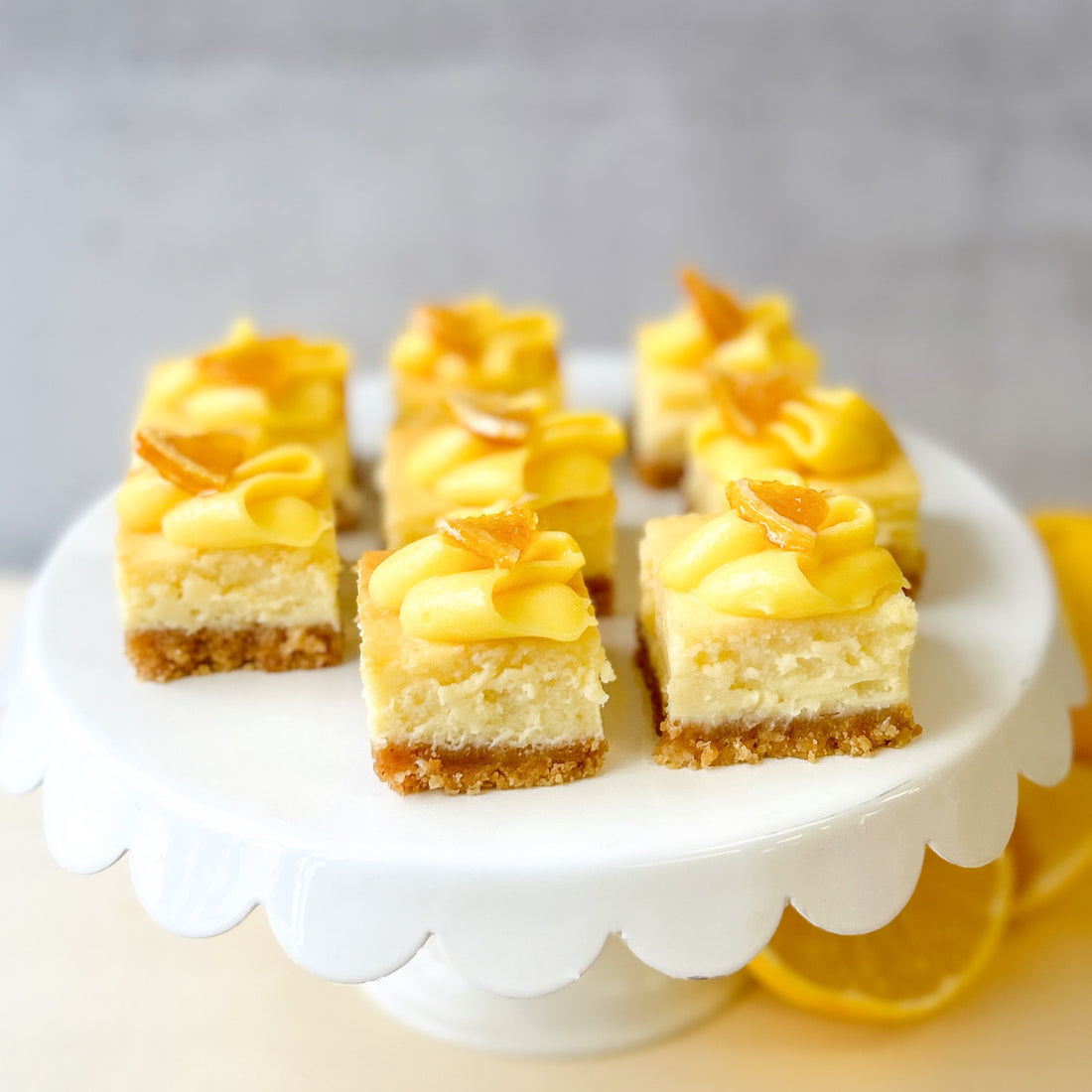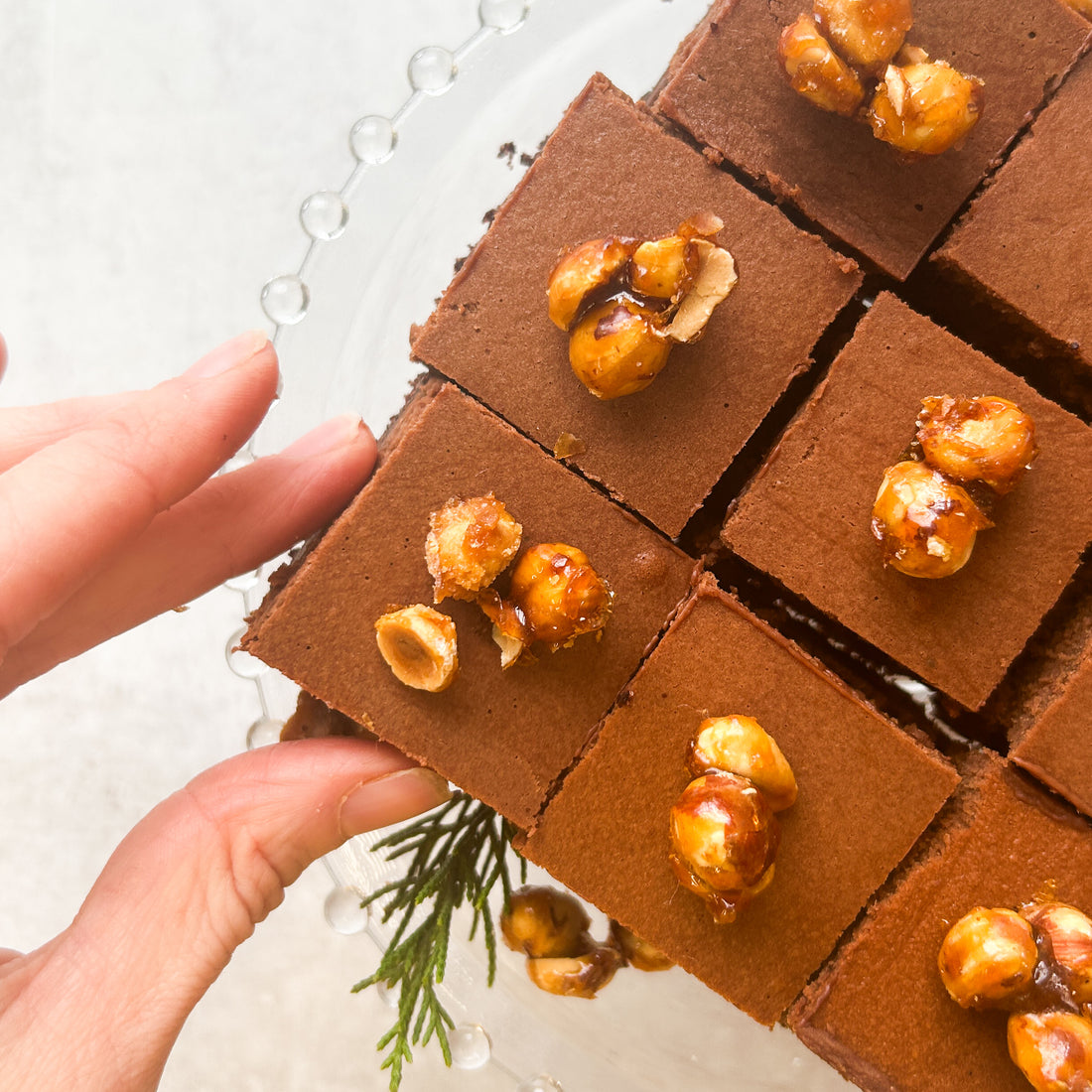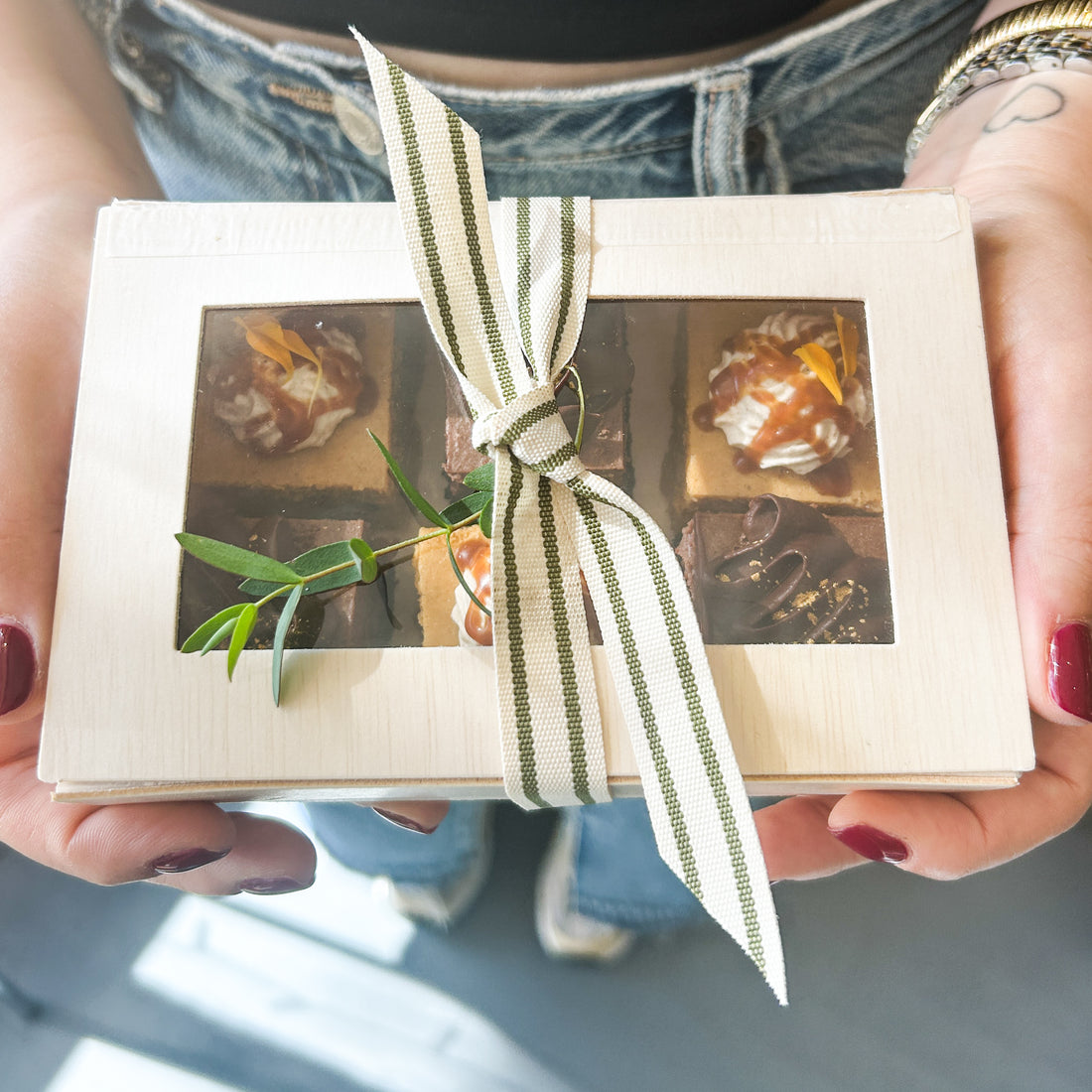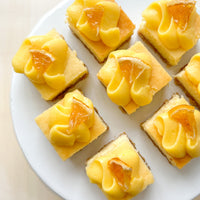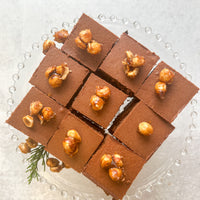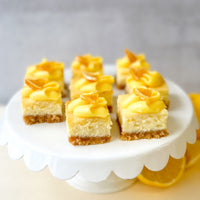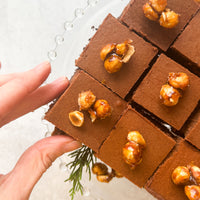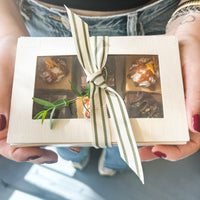 Our Cheesecake Squares are back in stock and available all December long! Perfect for gifting or feasting, our cheesecake is available in two flavors:

Chocolate Hazelnut - Dark chocolate cake-crumb crust, chocolate-hazelnut cheesecake, hazelnut praline.

Meyer Lemon Gingerbread - Gingersnap crust, Meyer lemon cheesecake, candied lemon.
If you'd like to split your box between two flavors, please leave us a note at checkout.
Sample away! Our selection of Slice Samplers and bite-sized desserts are perfect for gifting, dinner parties, or just sweetening your day. Available to order 3 - 30 days in advance.
Shop All