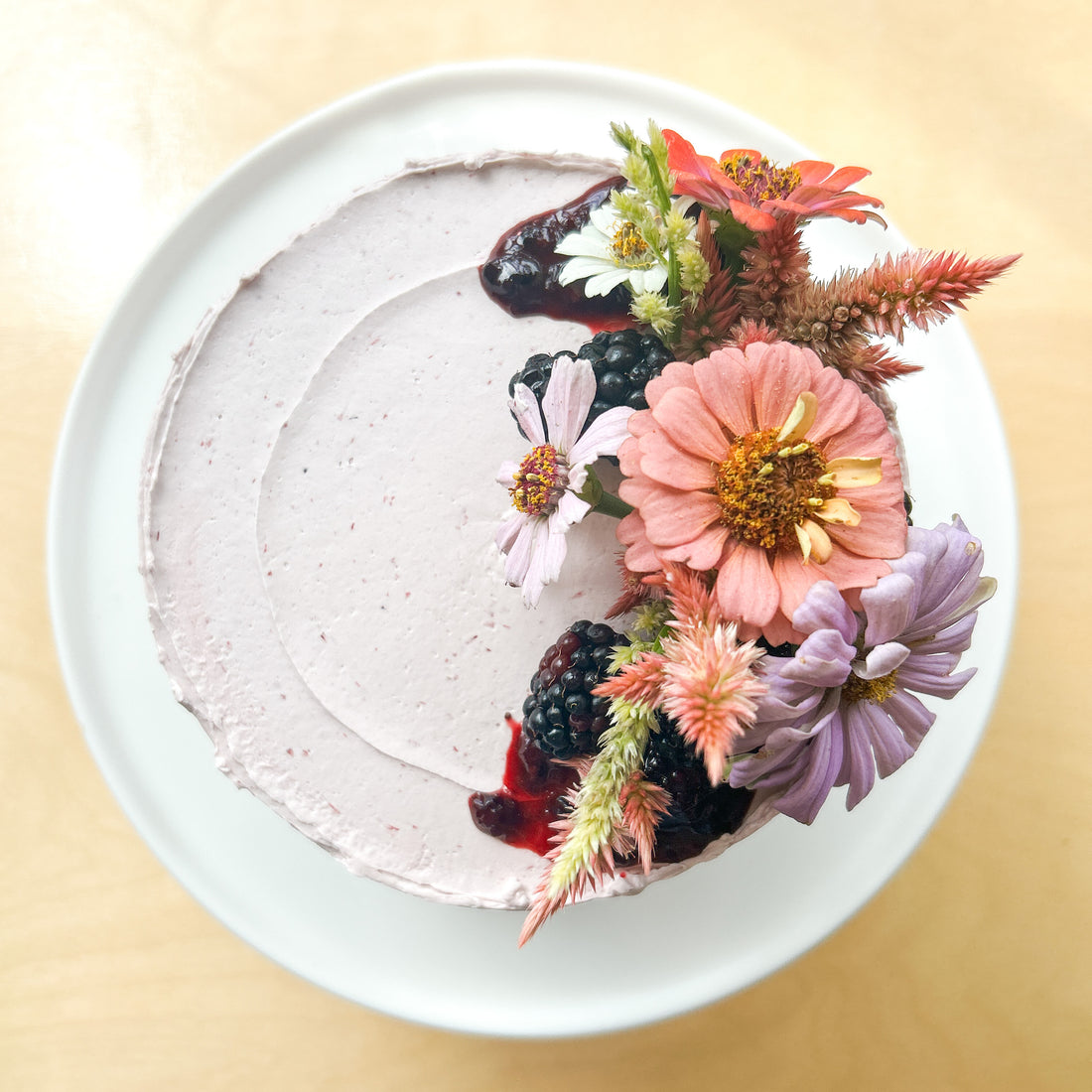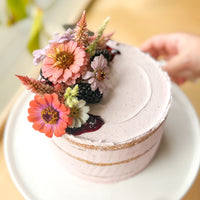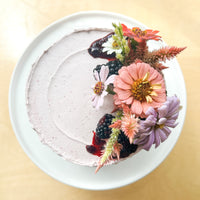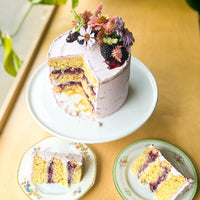 The late summer harvest has never tasted so sweet.
Our Sweet Corn & Blackberry is a tender masa harina-olive oil cake studded with fresh summer corn. Layers are filled with luscious blackberry compote and creamy corn custard, all frosted semi-naked style with thin layer of pale pink blackberry buttercream. This seasonal treat is finished with a bountiful crescent of locally-grown late summer blooms and blackberries.
Available to pre-order 3 - 60 days in advance through September.

Please note: due to limited space, custom piping is not available on top of this cake. If you'd like us to include a complimentary gift tag, please include a short note at checkout.
Perfect for birthdays, holidays, and everyday celebrations, our Party Cakes are available in five signature flavors and several frosting styles, plus a rotating selection of seasonal flavors and designs. Available to order 3 - 60 days in advance. 
Shop All
FAQs
Party Cakes must be pre-ordered a minimum of 3 days and a maximum of 60 days in advance of your desired pick-up date. If you need a quicker turn-around, check out our Last-Minute Cake collection.
For our signature Party Cakes, we unfortunately cannot accommodate requests for specific flowers/floral colors. For more floral customization options, please browse our Special Occasion Cake collection or submit a Custom Cake Inquiry.
To help us manage the volume of orders we receive, any and all requests for modifications must be submitted as a Custom Inquiry. We appreciate your understanding!
Local delivery is available within 20 miles of our shop with a $175 minimum purchase plus $45 delivery fee. Due to the volume of orders we receive, we cannot guarantee precise delivery times within your selected delivery window. We appreciate your understanding!