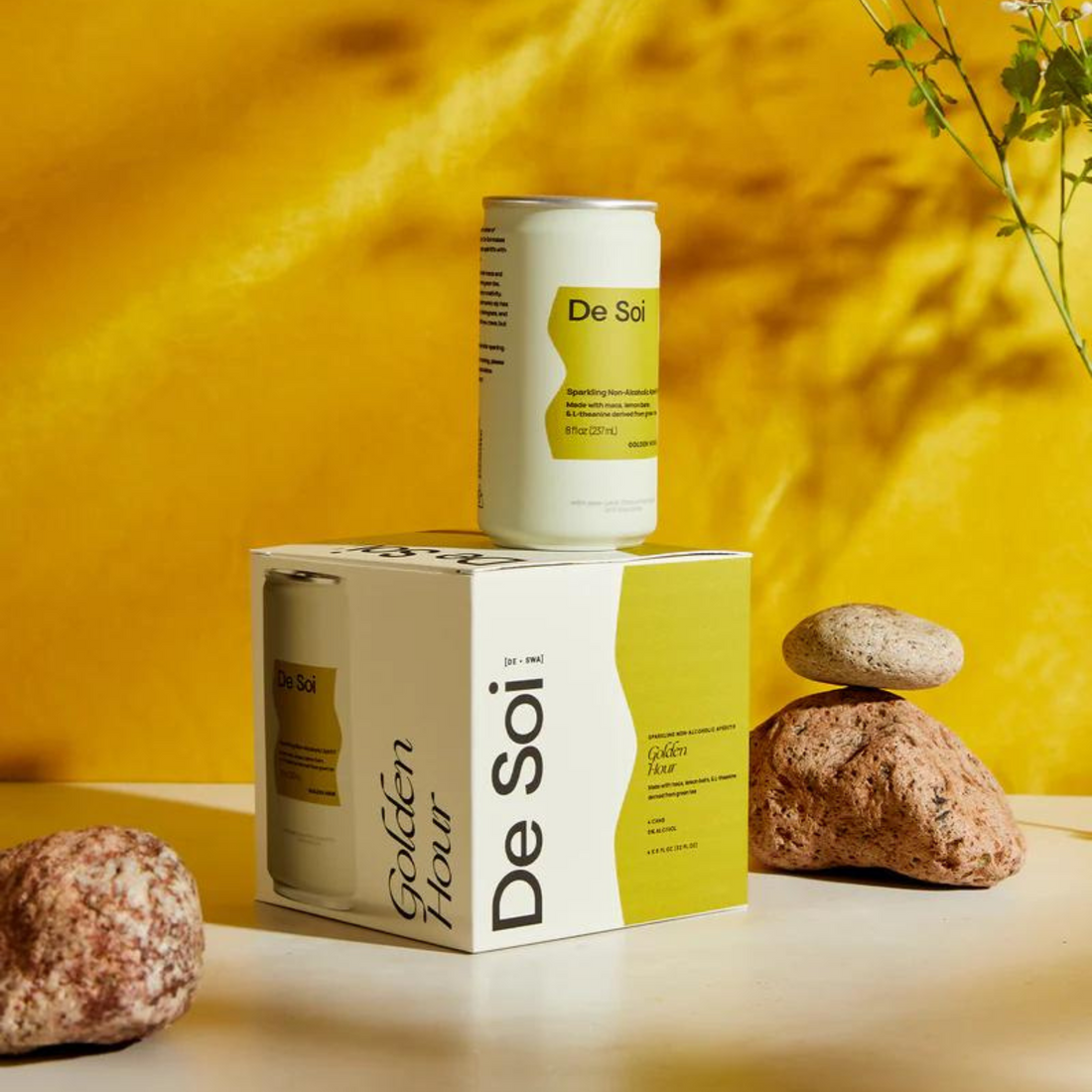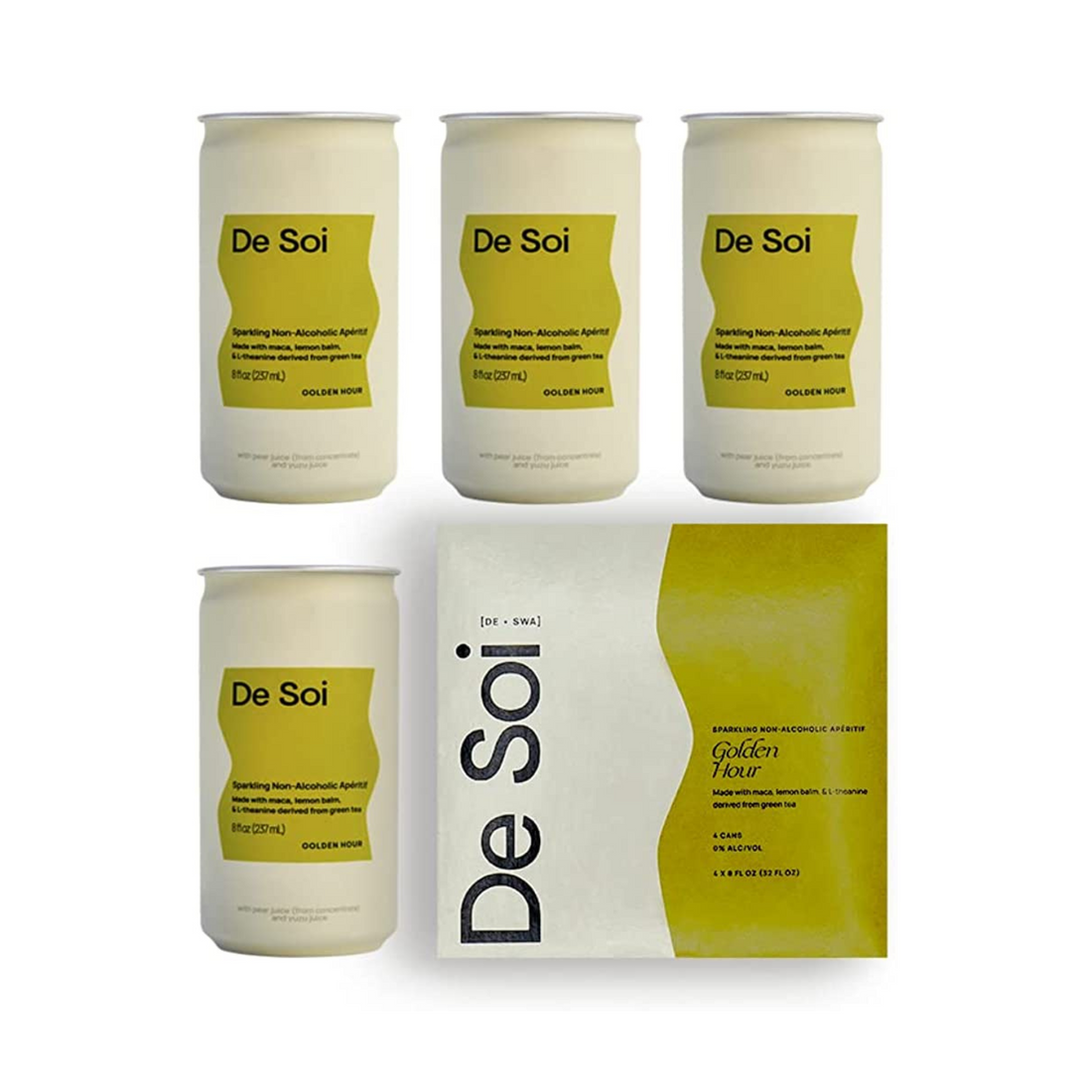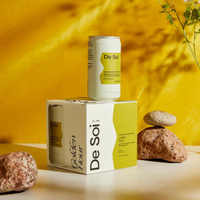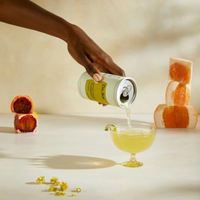 We're thrilled to debut De Soi, a delicious new elixir founded by Katy Perry. 
Inspired by the French ethos of pleasure and restraint, this range of sparkling non-alcoholic apéritifs is brimming with adaptogens and mind-mellowing botanicals that put the fun in functional, helping you create, relax, and ease into the night. Intended to be a new choice in occasions where alcohol is the standard fare, De Soi offers a new way to celebrate.
Golden Hour is made with lemon balm and L-theanine derived from green tea, botanicals known to spur creativity. Bright and bracing, each sunny sip has notes of warm citrus, lemongrass, and leafy herbs. It's the bite you crave, but full of zest.
 Non-alcoholic

 30 calories per glass

 No artificial colors or flavors

 Lightly carbonated

 Vegan & gluten-free 

 8oz cans



Ingredients:
Water, Pear Juice from concentrate, Yuzu Juice, Earl Grey Tea Extract, Maple Syrup, Chamomile Herbal Tea Extract, Bergamot Extract, Rosemary Extract, Lemon Balm Extract, Green Tea Extract, Bay Extract, Lemongrass Essence, Hop Extract, Maca Powder Extract, Elderflower Extract
Product Details: