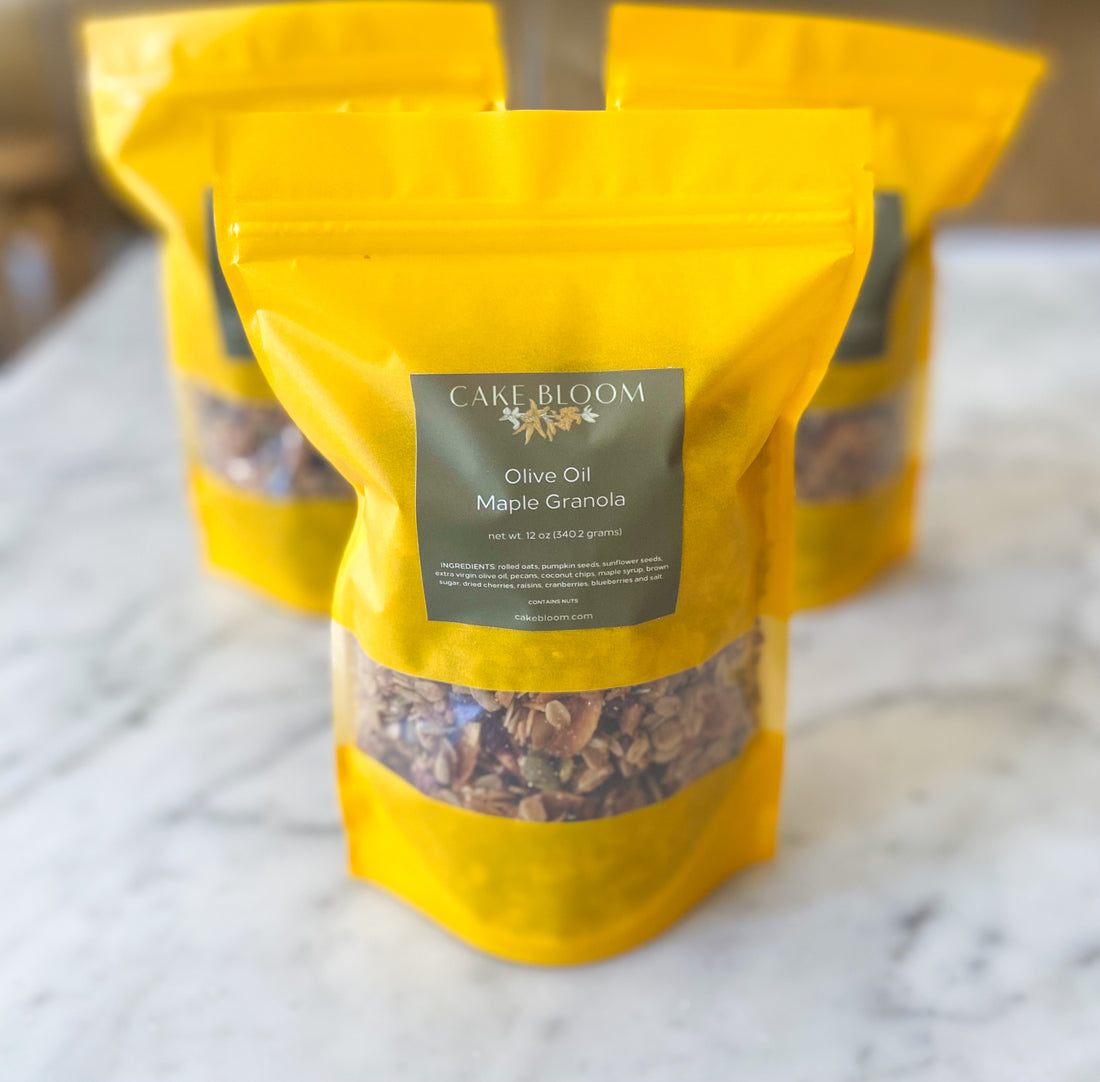 OMG. Our Olive Oil Maple Granola is one you'll want to squirrel away at the office, in your purse, or anywhere you need a little snack.
This sweet-savory blend has just the right balance of crunch over wholesome oat-coconut goodness–and it's naturally gluten-free!
INGREDIENTS: rolled oats, pumpkin seeds, sunflower seeds, pecans, coconut chips, maple syrup, brown sugar, dried cherries, cranberries, and salt.