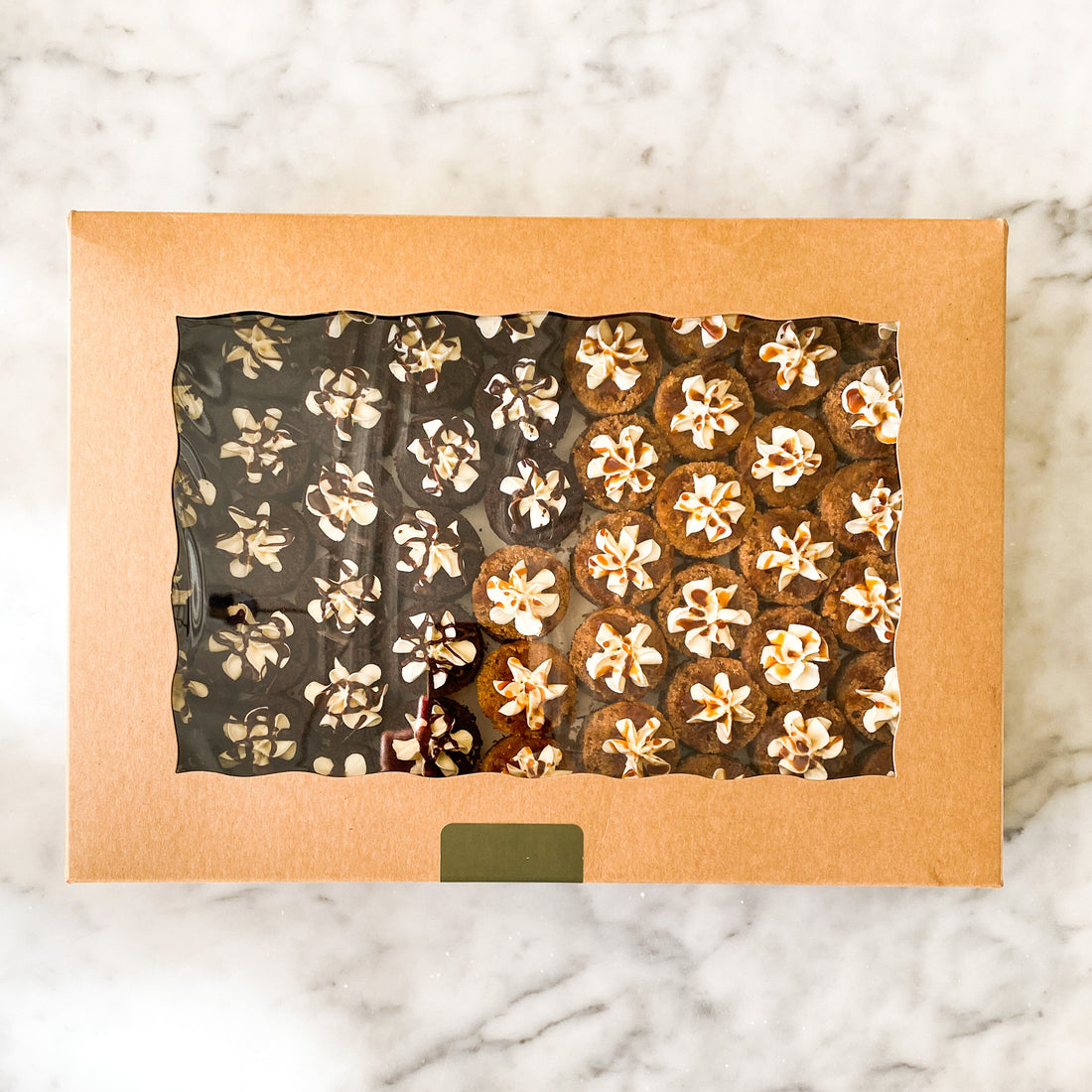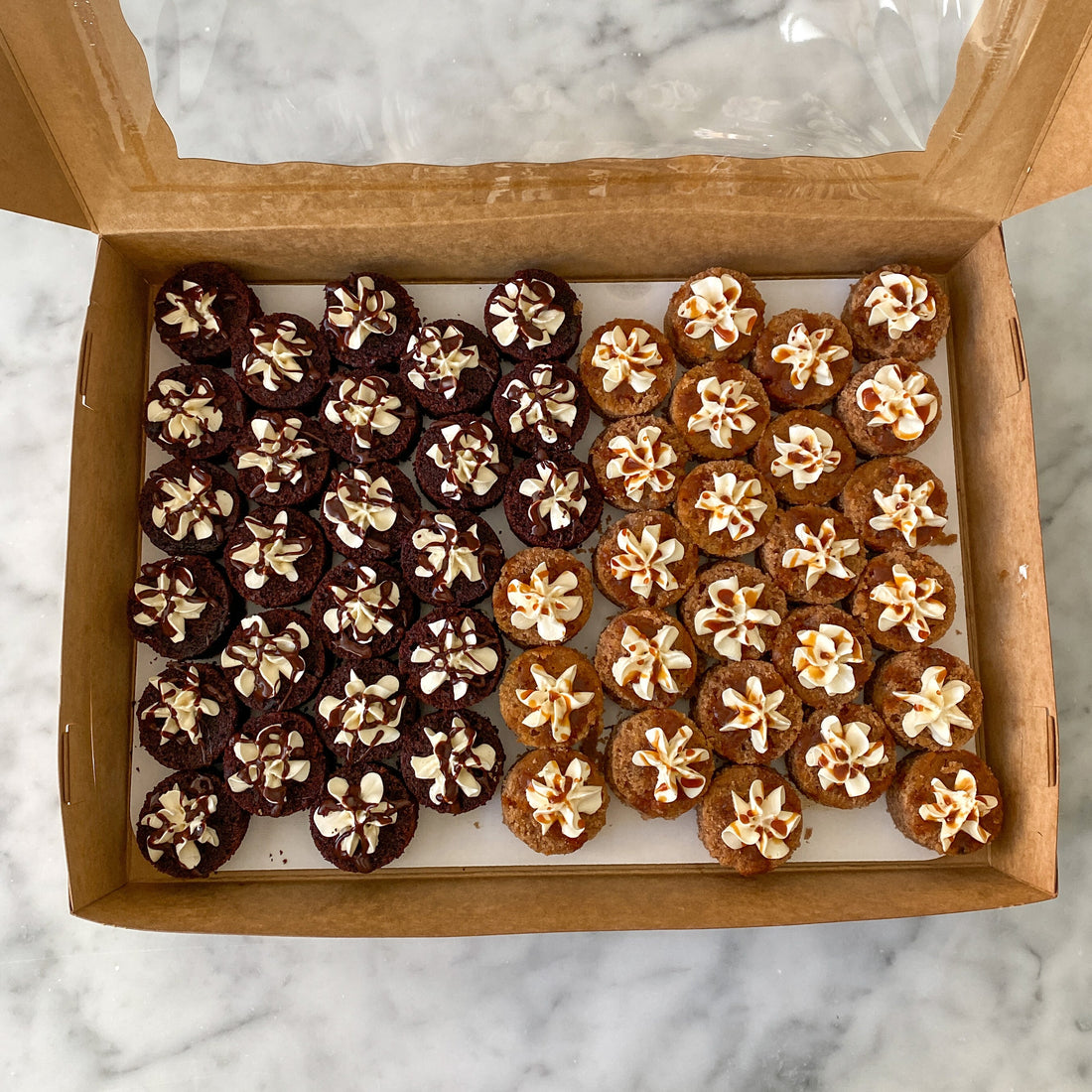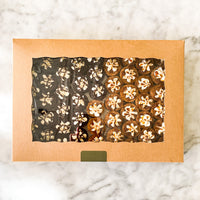 The perfect addition to your next cocktail party or high tea, our Bloomers Party Box includes 50 bite-sized cake Bloomers in your choice of Golden Vanilla, Classic Chocolate, Simply Lemon, and Organic Rainbow Carrot. 
Please note: our Bloomers are here for a good time, not a long time; for optimal flavor and texture, please enjoy the same day they are picked up/delivered.
Available to order 3 - 30 days in advance. Minimum order of $175 required for local delivery (not including delivery fee). Floral Funfetti is not available in our Bloomers boxes. Requests for flavors not listed here must be submitted as a Custom Cake inquiry.
Sample away! Our selection of Slice Samplers and bite-sized desserts are perfect for gifting, dinner parties, or just sweetening your day. Available to order 3 - 30 days in advance.
Shop All