Chiarlo Nivole Moscato D'Asti DOCG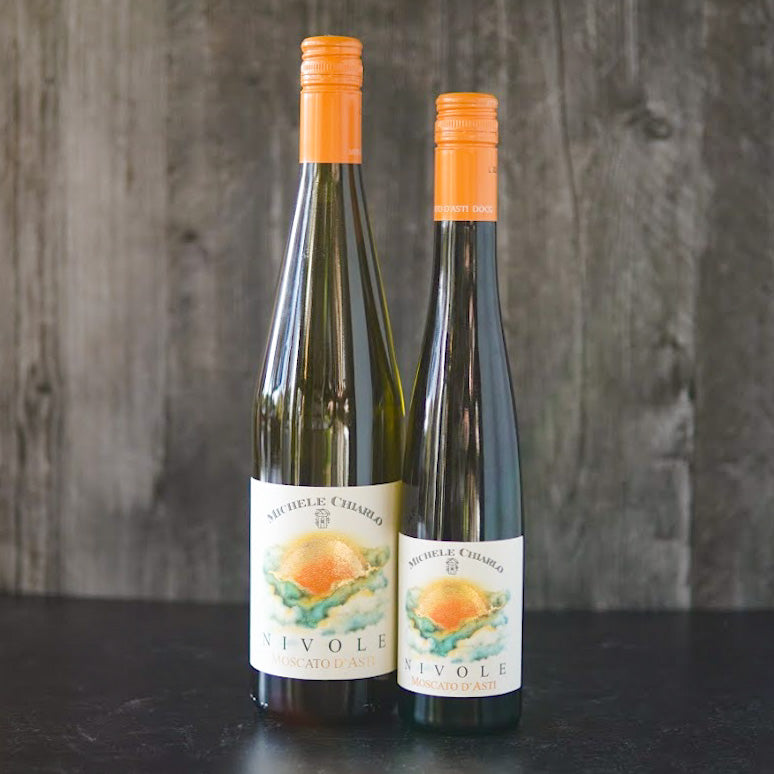 Chiarlo Nivole Moscato D'Asti DOCG
REGION - Piedmont, Italy
FLAVOR + AROMATICS - fragrant floral notes with  grapefruit, peach and nectarine
PAIRS WELL WITH:
pastries and fresh fruit

our Rainbow Carrot and Floral Funfetti cake

lazy Sunday brunch 
WHY WE LOVE IT - This fragrant frizzante has a touch of sweetness and best served slightly chilled. We pair it weekly with our signature cakes, but don't overlook this versatile wine for savory pairings with soft cheeses, fish, and a classic melon and prosciutto antipasti.
Available in 375 ml or 750 ml bottles.
Please note: customers must provide a valid ID at pick-up or delivery for any alcohol purchases.  
Use code WINE15 to enjoy 15% off any sparkling wine bottle with purchase of a whole cake!