Veuve Clicquot Brut Champagne "Yellow Label" NV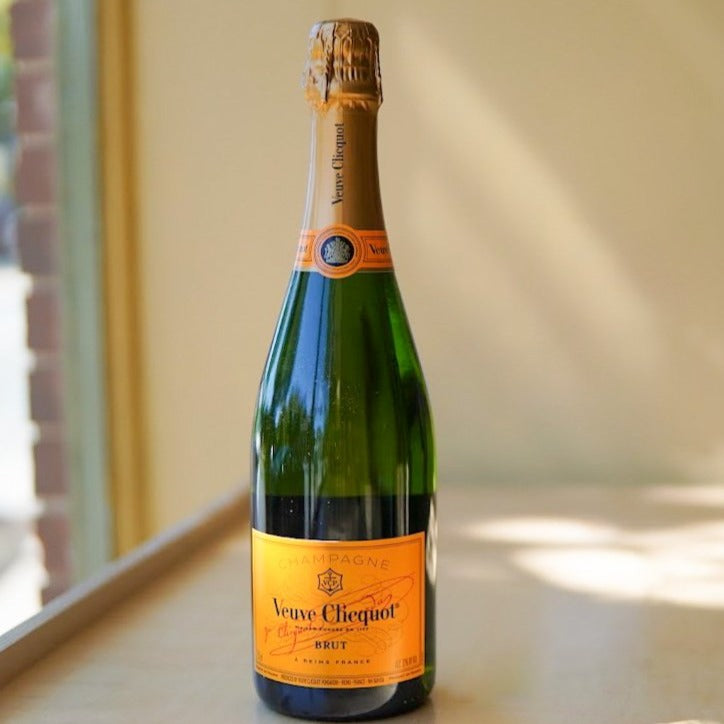 Veuve Clicquot Brut Champagne "Yellow Label" NV
PROVENANCE - Champagne, France
FLAVOR + AROMATICS - notes of brioche, vanilla and ripe berries, with a fresh citrusy finish
PAIRS WELL WITH:
caviar
milestone birthdays
promotions
WHY WE LOVE IT - A universal crowd pleaser for its elegant bubbles and finesse, we also love this bottle for the rich history it represents. Thank you, Madame Clicquot, for creating the first vintage champagne and the riddling process–and for paving the way for so many female producers and business owners to follow...
Please note: customers must provide a valid ID at pick-up or delivery for any alcohol purchases.  
Use code WINE15 to enjoy 15% off any sparkling wine bottle with purchase of a whole cake!