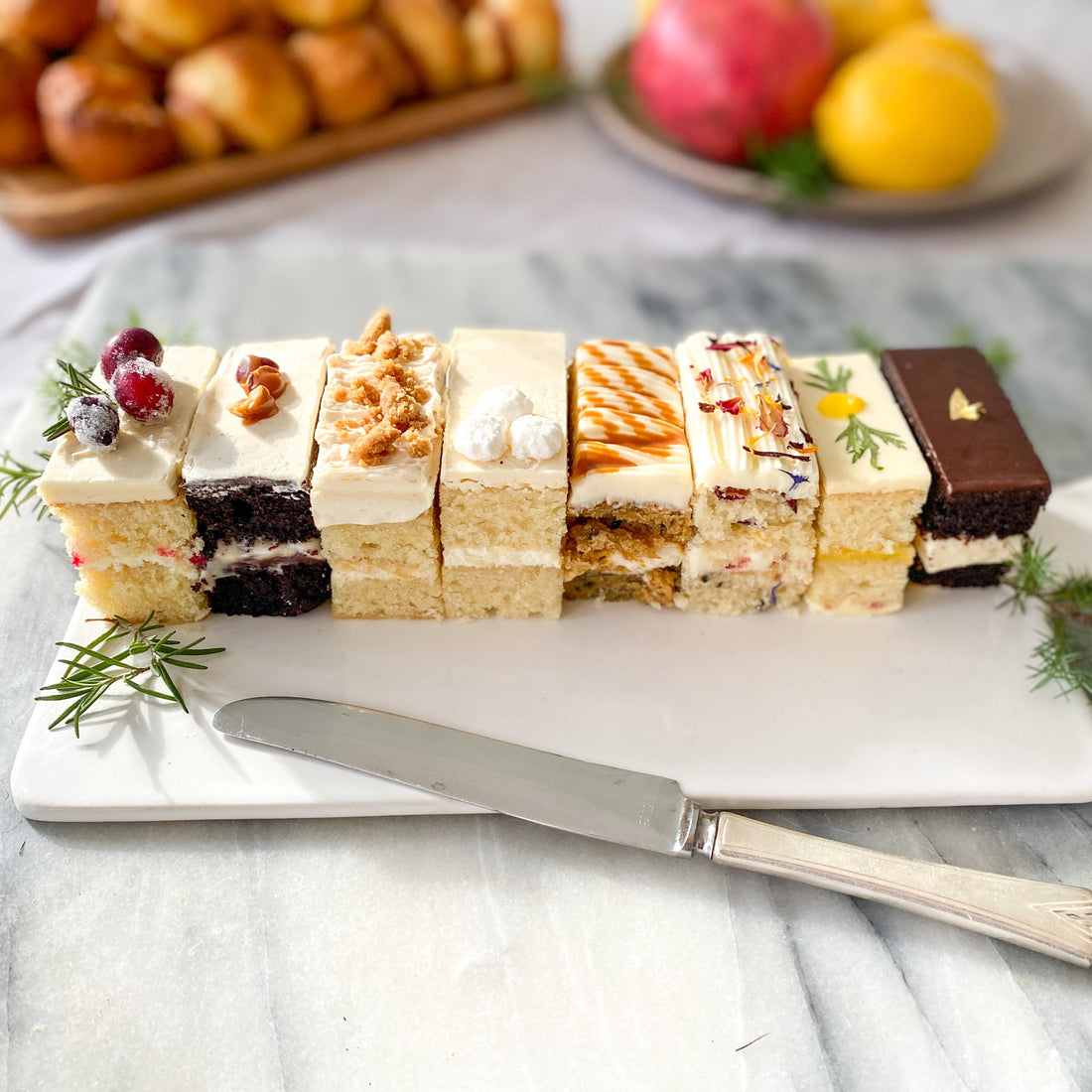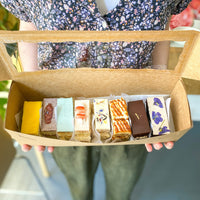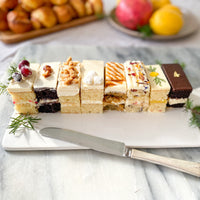 Available to order 3 - 60 days in advance. Images are not necessarily representative of current monthly offerings.
Minimum order of $175 required for local delivery (not including delivery fee).

We sell out of our slice offerings quickly each day and can't always guarantee eight different flavors for walk-in customers. To guarantee a full variety, pre-ordering is strongly recommended.
Sample away! Our selection of Slice Samplers and bite-sized desserts are perfect for gifting, dinner parties, or just sweetening your day. Available to order 3 - 30 days in advance.
Shop All