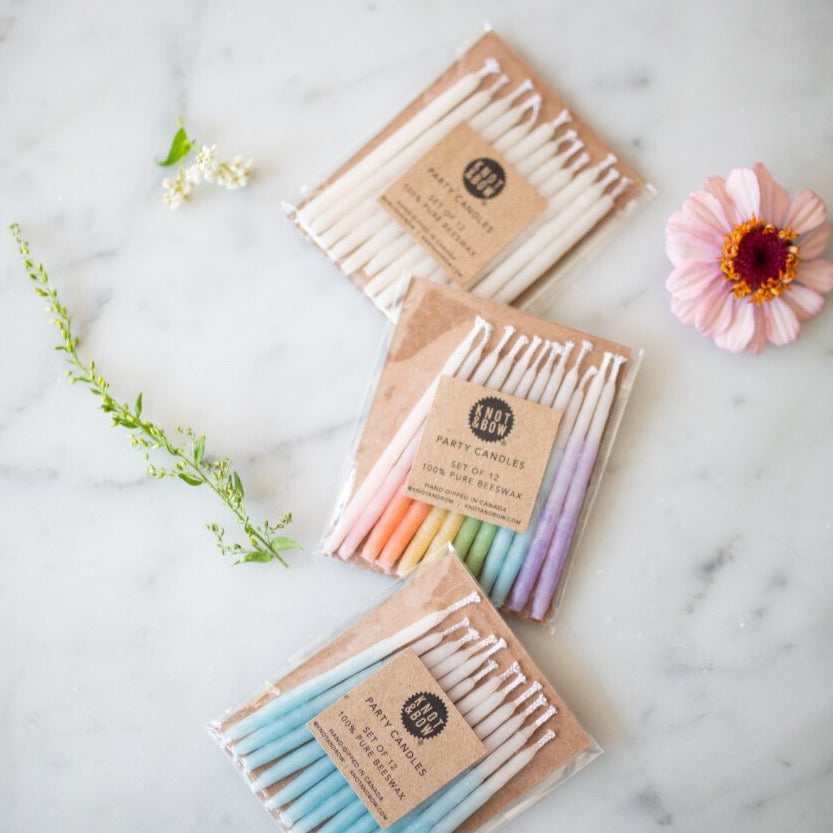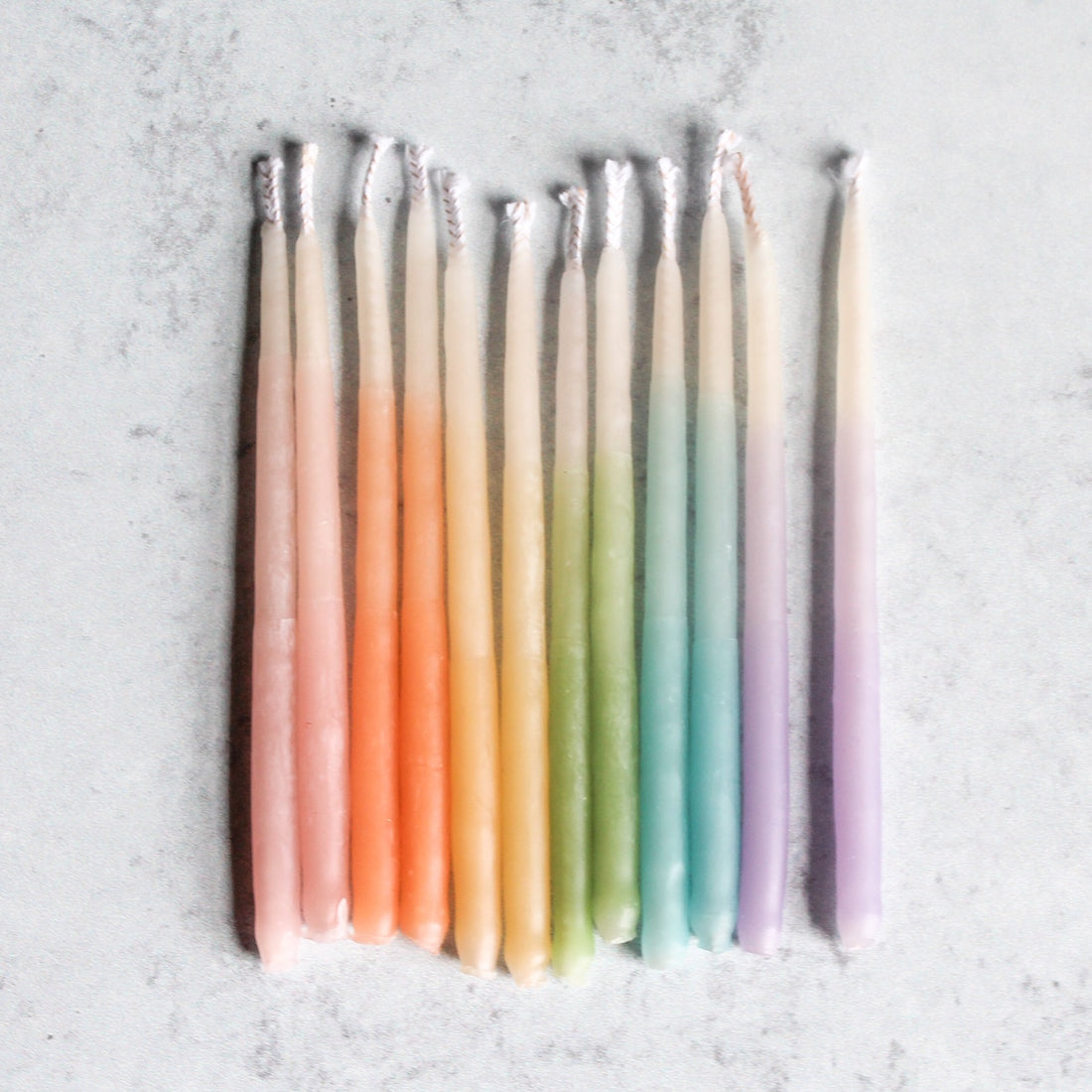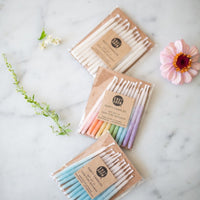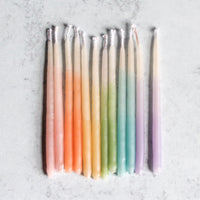 The perfect addition to your birthday cake order, each party candle is made of 100% pure beeswax.
Currently available in traditional shades of ivory and natural beeswax, along with a naturally tinted rainbow of a dozen ombre colors.
Each candle is 3" tall and burns for approximately 10-15 minutes–perfect for reuse.
Candles are available in sets of twelve.