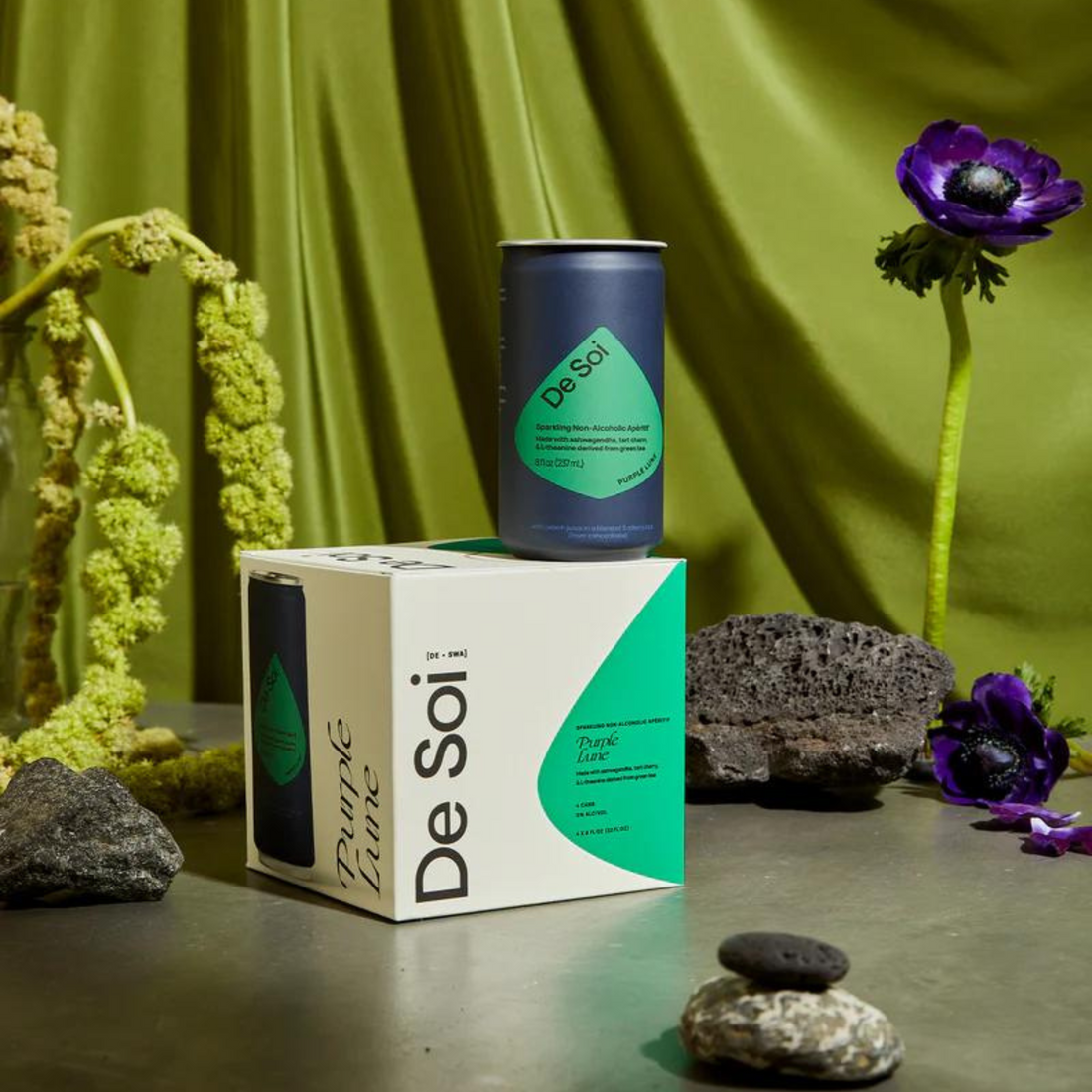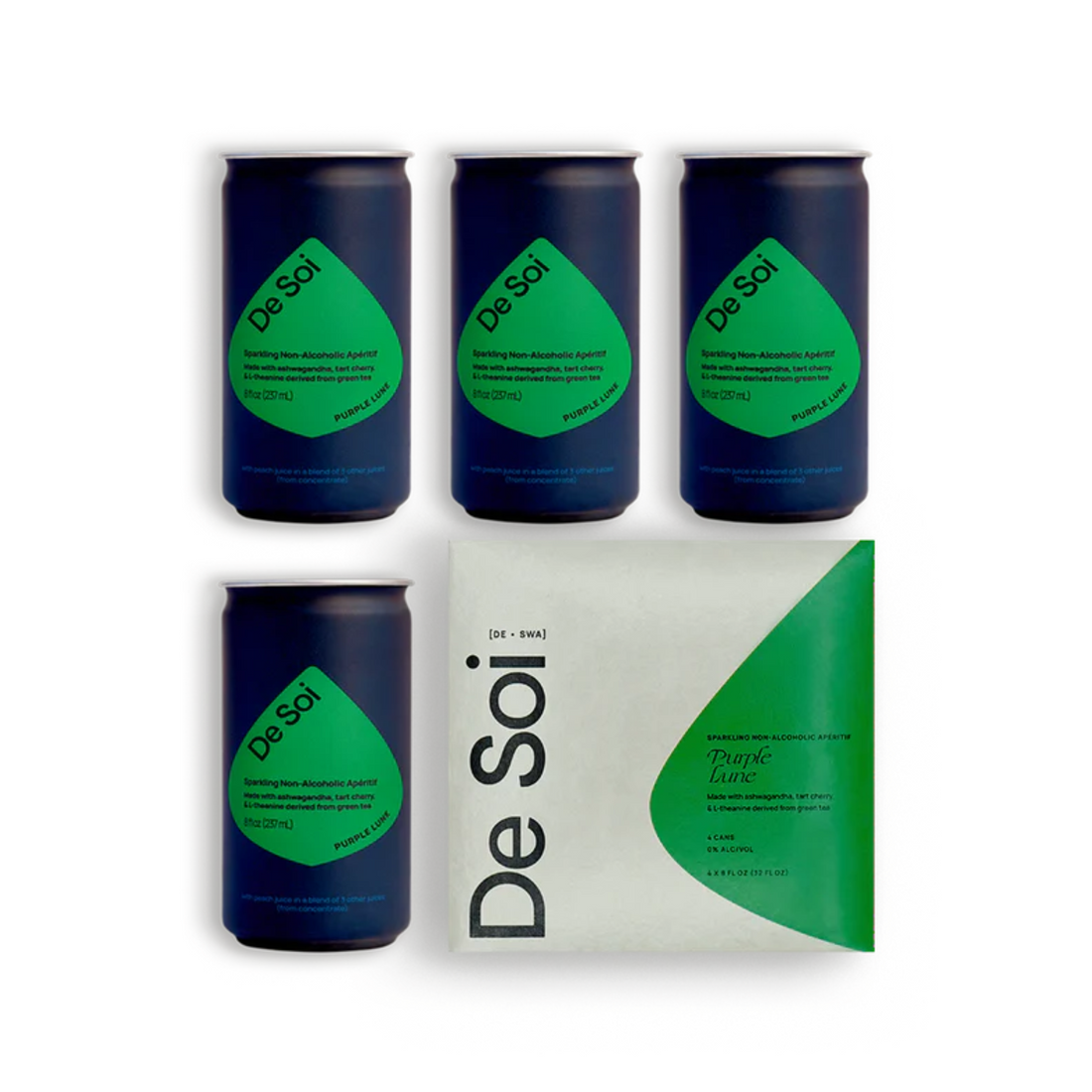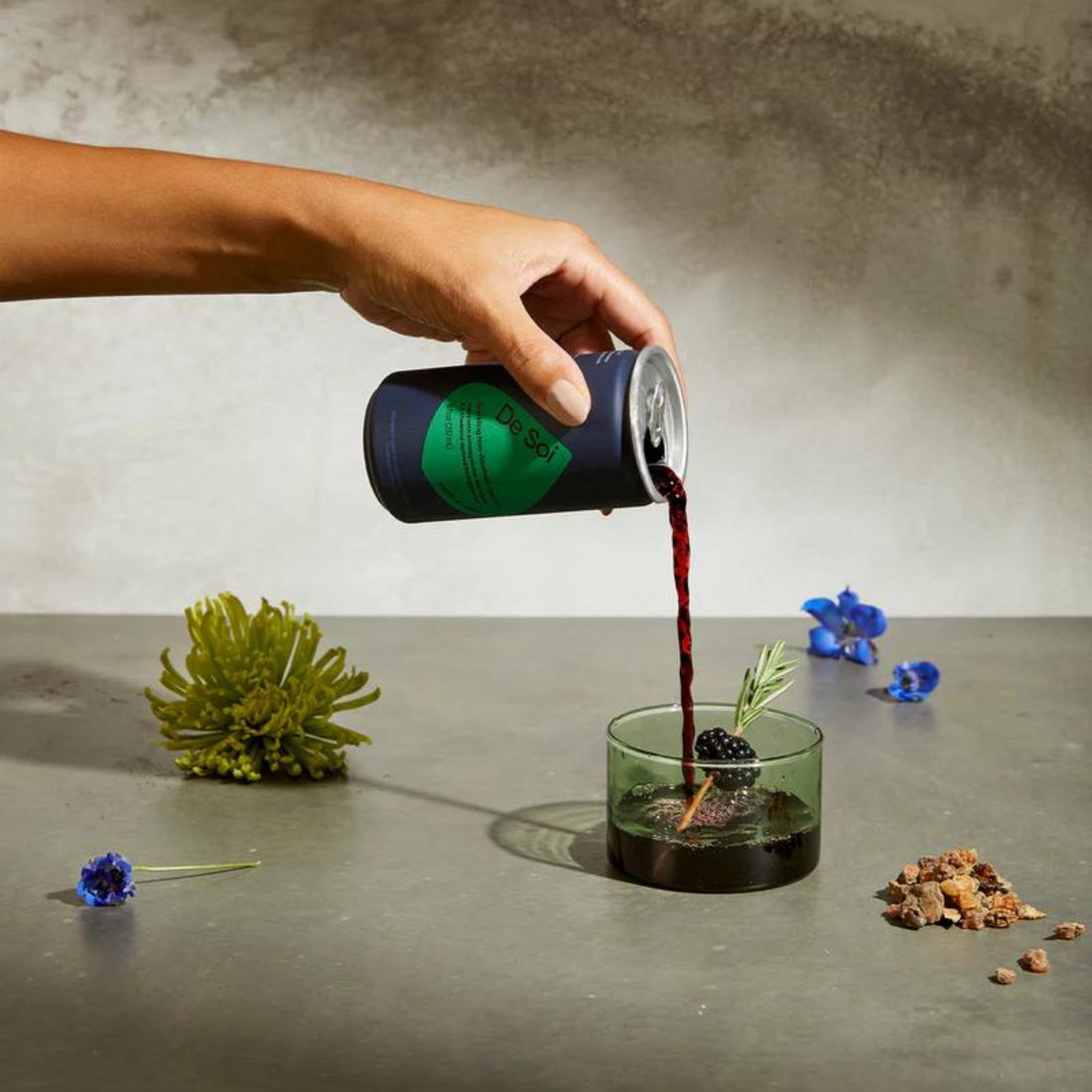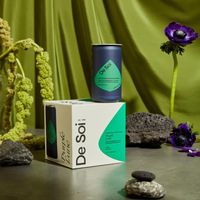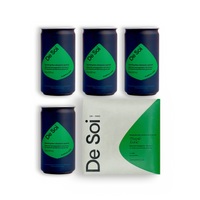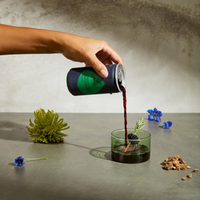 We're thrilled to debut, De Soi, a delicious new elixir founded by Katy Perry. 
Inspired by the French ethos of pleasure and restraint, this range of sparkling non-alcoholic apéritifs is brimming with adaptogens and mind-mellowing botanicals that put the fun in functional, helping you create, relax, and ease into the night. Intended to be a new choice in occasions where alcohol is the standard fare, De Soi offers a new way to celebrate.
Purple Lune is made with ashwagandha and tart cherry, botanicals that bring your body into balance. Rich and delicate, this elixir has notes of blackberry nectar, vanilla oak, and rose petals. It's complex, but not exhausting.
• Non-alcoholic
• 40 calories per glass
• No artificial colors or flavors
• Lightly carbonated
• Vegan & gluten-free
Ingredients:
Water, Peach-Blackberry-Black Currant and Tart Cherry Juice blend from concentrate, Date Syrup, Rose Petal Extract, Balsamic Vinegar (Wine Vinegar, Grape Must), Ceylon Tea Extract, Gentian Root Extract, Vanilla Extract, Cocoa Extract, Ashwagandha Extract, Green Tea Extract, Oak Chip Extract, Coconut Water Powder, Black Pepper Flavor, Pine Extract, Rose Extract, Myrrh Extract