Floral Funfetti Edible Flower Blend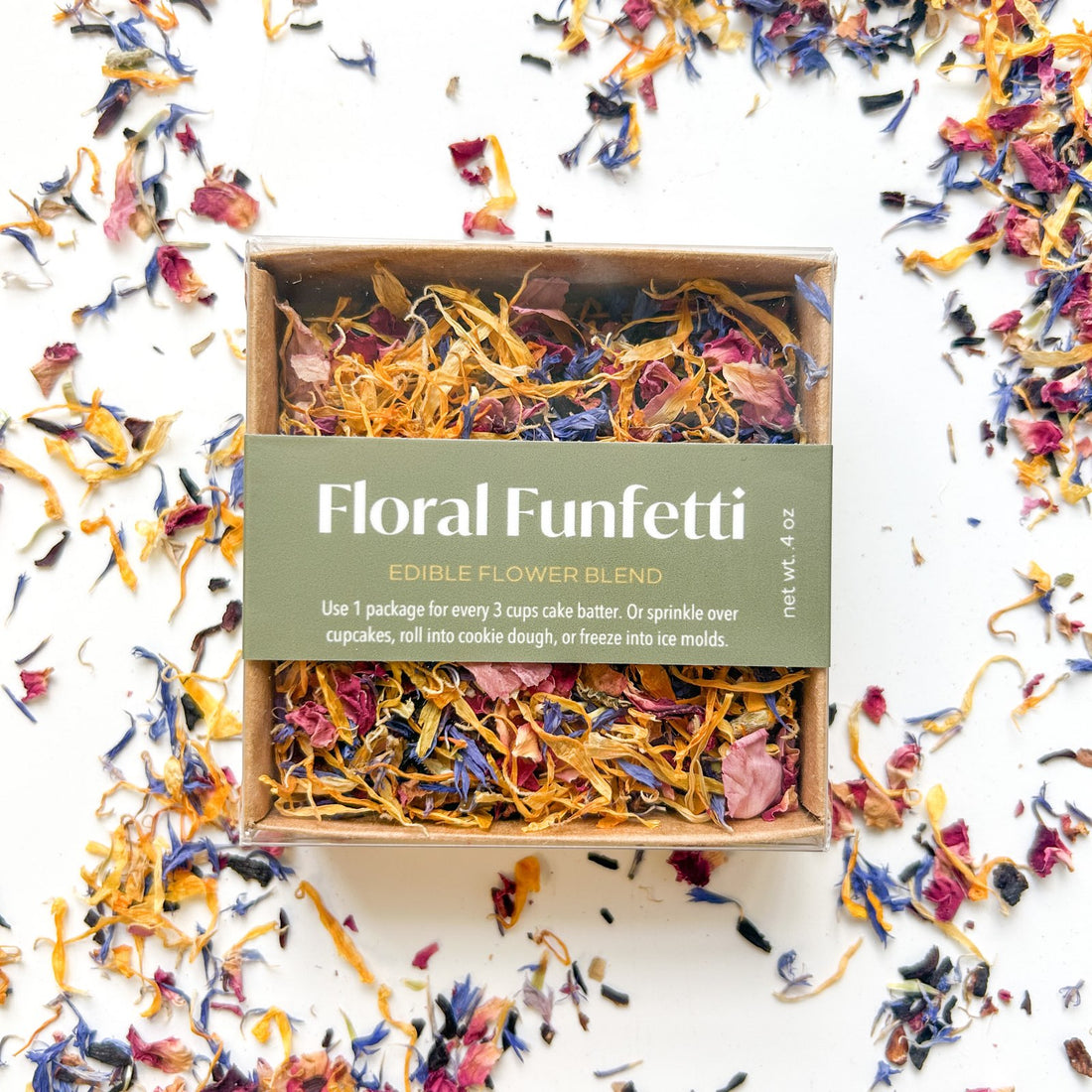 Floral Funfetti Edible Flower Blend
Perfect for do-it-yourselfers of any age, our Floral Funfetti Edible Flower Blend makes for a tart and colorful addition to cake batter, cookie dough, frosted cupcakes, or anything else your heart desires. 
Ingredients: Hibiscus (hibiscus sabdariffa), Marigold (calendula officianalis), Blue Cornflower (centaurea cyanus), rose (rosa canina). 
May contain pollen. Net wt. 4 oz.