Thibaut-Janisson Virginia Blanc de Chardonnay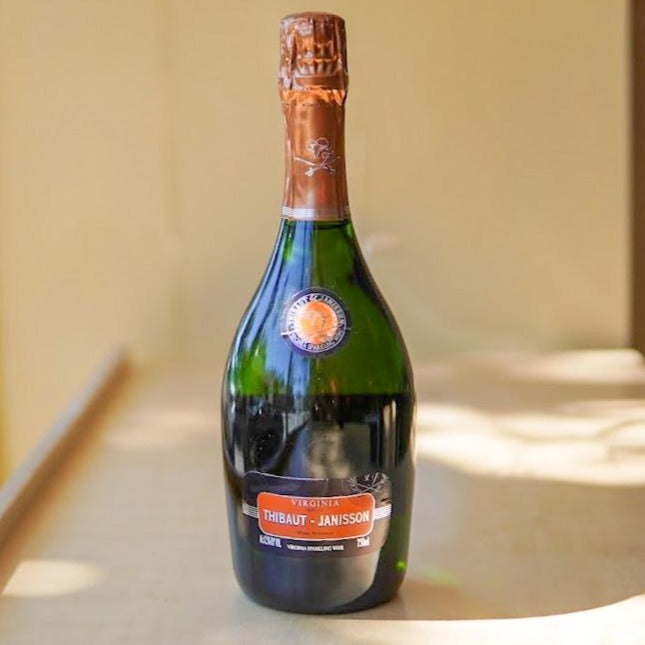 Thibaut-Janisson Virginia Blanc de Chardonnay
REGION - Virginia
FLAVOR + AROMATICS - Elegant and suave, with good minerality. Subtle notes of apple, white peach with hints of hazelnuts. Creamy mouthfeel, fine bead, clean and zesty finish.
PAIRS WELL WITH:
WHY WE LOVE IT - A locals favorite from Charlottesville's most acclaimed Sparkling producer, Claude Thibaut, this Virginia sparkler showcases Thibaut's expertise and mastery of his craft.
Please note: customers must provide a valid ID at pick-up or delivery for any alcohol purchases.  
Use code WINE15 to enjoy 15% off any sparkling wine bottle with purchase of a whole cake!